Painter and Decorator London: Top Paint Colours For Children's Bedroom
Are you ready to renovate your children's bedroom with an expert painter and decorator London? Platinum Paints has brought your top favourite paint colours for your children's space that will encourage positivity, calmness and optimism. Experiment with these colours for a boy or girl's room in your London home. 
If you are looking for residential painters and decorators in London to transform your child's bedroom, make sure you explore our services. Without further ado, let's have a look at the range of paint colours to create an impeccable bedroom for your child.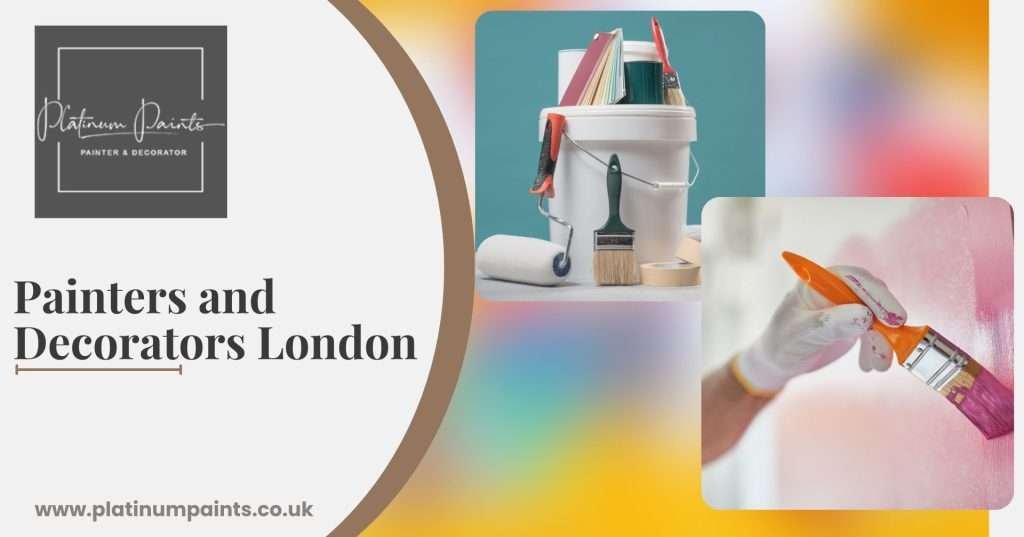 Painters and Decorators London: Guide to Designing a Unique Child's Bedroom
Yellow
Yellow is the favourite neutral colour of our team of painter and decorator in Chelsea. It works beautifully in any room and is a lively and bright shade to represent sunshine and glow. It is an ideal shade to reflect sunlight. This paint colour will work wonderfully as a statement wall or even on furniture to spruce up things a bit. Try this colour to portray a beaming and joyful display of your child. 
Light Green
Who doesn't love to be surrounded by nature? Light green is a peaceful colour which will fit wonderfully in your child's space and inspire him to flourish. Produce a fantastic and imaginative room for your kid with a green colour and encourage a healthy atmosphere in your home. 
Lavender
The striking and smokey lavender colour creates a charming colour. It is the best colour for your pretty little girl, according to our painter and decorator, Paddington. Our team recommends this colour to add a statement wall to your girl's bedroom. Create a magical and dreamy environment for your little one with this dreamy and dusky shade. We bet you and your little girl will love it. 
Sky Blue
This is the favourite colour of our painters and decorators in London when decorating kids' bedrooms. It is versatile and a meaningful colour. The gorgeous sky blue colour just works perfectly in any bedroom. Use it to build an environment which is relaxing, tranquil and gentle for your little one. It works perfectly with the lighting. Platinum Paints definitely recommends this colour to create an enchanting bedroom for your child. 
Pink
The pink shade by our team of painter and decorator Westminster is an extraordinary shade which illuminates the space with its soft and gentle feminine energy. Use it to create a pleasant and positive environment. This gentle and creamy shade is neither too bright nor too overly saturated.it is a cheerful and charming colour full of compassion. Are you looking for more positive colours? Contact our painter and decorator in London today!!
Dark Green
If you are looking for a brighter and more daring paint colour, our painters and decorators are here for you. The dark green colour by Platinum Paints will help you create a room which is lively and tropical. The rich blend will fit perfectly in a neutral colour scheme, so it will not be very over for your child. If you are looking to experiment with this colour, please get in touch with our painter and decorator Kensington. 
Icy Blue
Finally, with the icy blue colour, we conclude your favourite colour list for your child's bedroom. This icy blue colour works beautifully on your children's bedroom walls, paired with a dark shade of woodwork. Create a versatile and fun space with this paint colour. You will love the simplicity of this colour and how it is the perfect shade for endless inspiration and ideas. 
Select the best colour for your Child's room with painters and decorators London
Chelsea is a city known for its modern charm. Choose a colour that exudes sophistication and, at the same time, adds a playful touch to your child's bedroom. You can go for soft whites and pastels to create an elegant room for your child in Chelsea. 
Paddington is a town that is a combination of both tradition and modernity. With our painters and decorators in London, you can create a perfect room with beautiful greens and blues. 
If you live in Westminster, you would probably know that it is famous for its vibrant energy. Red and yellows are an excellent choice if you want to redecorate your child's room here. 
Kensington is synonymous with luxury. Go for icy blue, lavender or pink colour, as these colours blend seamlessly and will help you create a beautiful room for your little prince or princess. 
Get in touch with our painters and decorators London  to create a perfect room for your kid. 
How can we help? 
At Platinum Paints Ltd, we are committed to delivering top-notch residential painting and decorating services in London that will breathe new life into your kid's space. With our team of skilled professionals and passion for perfection, we guarantee stunning results that will exceed your expectations. Contact us today to get a free online quote from us if you are interested in our services and want your child's bedroom to shine!
Read Also:
Commercial Painters and Decorators London:Experience Professionalism in Every Stroke